What is gel polish? Frequently asked questions and answers
Today we can choose from many types of nail polish. If we want nice and well-groomed nails, yet the most typical and recommended form is gel polish. However, many still fear it because they don't know it exactly or think it destroys the condition of their nails. In this post, I answer all the frequently asked questions about gel polish.
What will this post be about?
What is gel polish?
Can gel polish increase nail length?
Is gel polish damaging the nails?
Gel polish during pregnancy?
What age is appropriate for gel nails?
Gel polish is a UV / LED light-curing material that adheres to our own nails and can be applied with a brush. It is much healthier and natural than artificial nails, yet more durable than simple nail polish.
Its preparation is longer and differs from the traditional manicure. After the application of the base gel and also every colored layer must bind after the lamp. For this reason, it is much more durable, which is beneficial if you use your hands a lot and don't have time to repaint your nails daily. However, it does not chip off and is flexible, so it can last on your nails nicely for up to 3-4 weeks.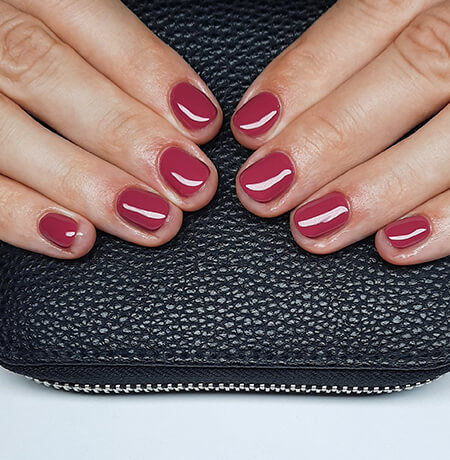 Can gel polish increase nail length?
The gel polish is applied to the surface of the natural nail, so it does not increase the length of your nails, but follows the movement of your nails. If you want longer nails than your own, I suggest you choose my artificial nail building service, which you can find out more about here.
Gel polish is also a good choice if you want to grow your nails as it forms a harder layer that protects against breakage and other external damage.
Is gel polish damaging the nails?
Gel polish does not thin or damage the nails. It actually provides a strong protection to the nails because of the continuous coverage. This can only be enhanced by using the right and quality raw materials.
It is important to know about gel polish that it can be dissolved and filed, but only using the right methods:
For example if you try to file or remove it at home, you can cause serious damage to your nails. So it is recommended that you consult a nail specialist.
My further advice is that if your nails are brittle and thin then instead of traditional gel polish, it is better to ask for a gel reinforcement as well as to prefer rounded shapes because they are harder to damage than square ones.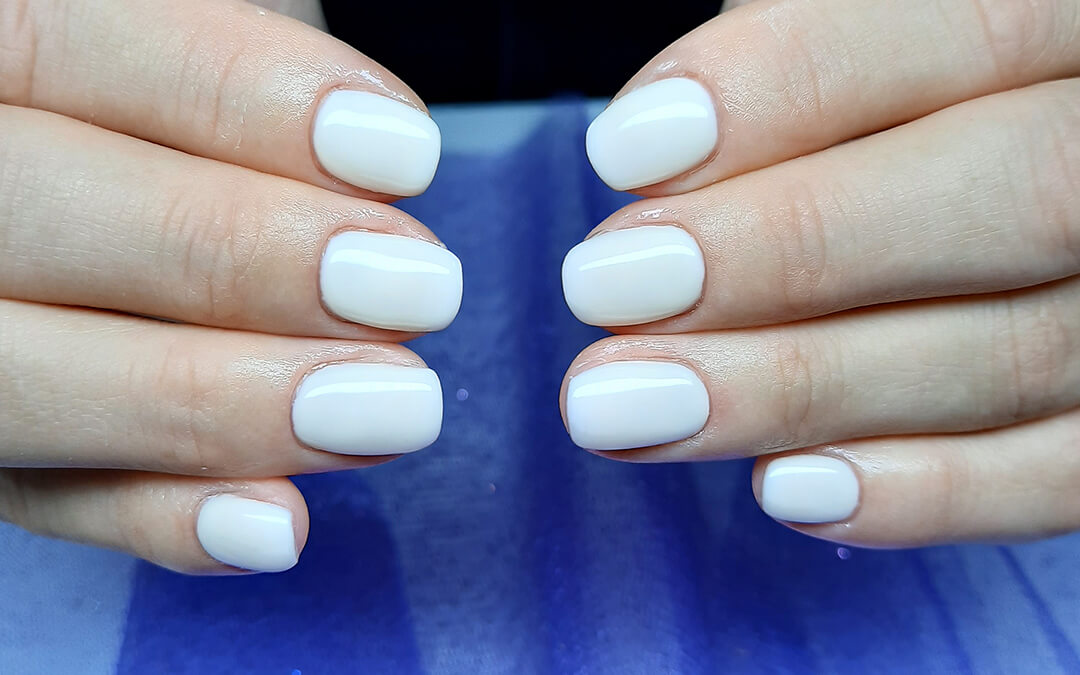 Gel polish during pregnancy?
Of course it is possible, but there are some important things to know:
The condition of the nails is important
The body goes through a lot of changes during pregnancy that can also affect the nails. Due to the increased hormone levels, the nails of some women become thinner,  in which case it is not recommended to wear gel polish. But for others they become stronger and grow faster.
Sensitivity, reactions
During the preparation of the gel polish, different odors may cause a different reaction in the case of pregnant women. They may be more sensitive to it, and the inhalation of the dust generated during the preparation and the removal process is not healthy either.
Comfort
It should also be taken into account that comfort is the main consideration during pregnancy. Therefore, longer nails should be avoided, and it should be taken into account that the preparation of gel polish requires a longer time to sit on the spot, which may cause problems during this period.
What age is appropriate for gel nails?
More and more young girls, usually aged 15-16 regularly wear gel polish.  Many of them want artificial nails as soon as possible. At this age, gel polish is the nail form that is still recommended to avoid damaging the nail plate.
For girls under the age of 15, gel polish can only be mentioned. For example when she is preparing for a bigger occasion (graduation, relative's wedding) and she would like to have beautiful, elegant nails.
In this case, parental consent and occasionalness is required of course. Also it is not recommended for young people who bite their nails, as the condition of the nails may not be adequate in these cases.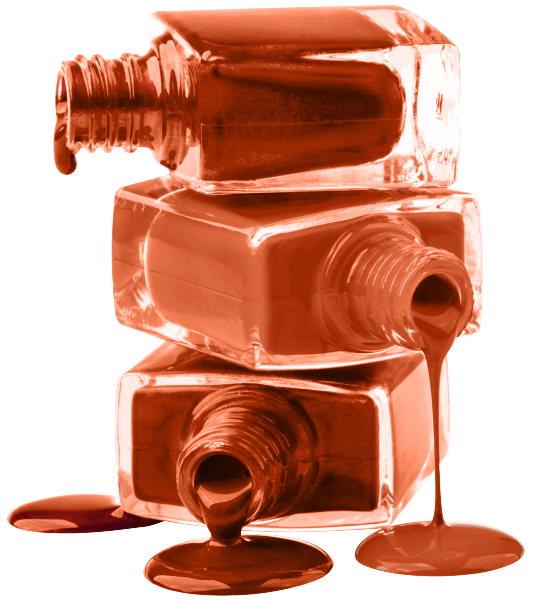 If you want lost-lasting, quality gel polish
and entrust your nails to an artificial nail professional, book an appointment in my salon in Budapest online, in as long as 1 minute!