I've been going here for two years now and my nails are beautiful and getting stronger. Csaba works precisely and the products he uses last a long time. The color choices are also very good. After two years I highly recommend it! ✨
I've been getting my nails done by Csabi for several years now. His work is always flawless; he works quickly and precisely. He is the only person who is able to do gel nails in a way that easily lasts for 3 weeks without any breaks/chip-offs. I highly recommend him:)
Finally, a place where my nails look beautiful for weeks. I chose it because of the location, but all in all I am very satisfied. In the past, I was constantly suffering from the gels breaking off and my nails breaking, but now it lasts for weeks and is amazingly beautiful. Thanks for the flexibility that I can also change appointments online! I can only recommend!
For a long time, I was looking for the professional to whom I dare to entrust my nails, I think I have found it. Csaba is precise and fast, I am completely satisfied with the end result every time! I also thank him for the beautiful and durable nails!
Extremely precise work, professionally handled appointment booking. In addition, the atmosphere is polite and pleasant. I am satisfied every time, as I can always leave with renewed and varied nails. Several female colleagues at my workplace have already noticed how beautiful my nails are. I can only recommend!
I have already been to Csabi three times for a Japanese manicure, and I plan to go many more times. 🙂 He does fast and precise work, while also taking individual needs into account. The end result is durable and mirror-smooth, I can only recommend it.
Accurate, precise, fast. My nails have been beautiful and long-lasting since coming here. No queuing or slippage with appointments, the best in the area.
Csaba has an extremely pleasant personality, and the result of his perfectionist work ethic is impeccable quality, beautiful and long-lasting nails. I'm glad to meet you.
Csabi is very fast and precise. His work is impeccable, I am completely satisfied with him, I recommend him to everyone who is looking for a nail technician!
I have been going to Csaba for a year and every time I have left satisfied. In 3 weeks, the polish doesn't budge ?? I recommend it to everyone ?
For years, I was looking for a professional to whom I dare to entrust my nails. I looked through many, many pages and pictures before I came across Csaba. He does a fantastic job every time. Incredibly precise and careful, and of course the end result is simply beautiful. It also seems that he invests energy in selecting the best materials and only using them. And his personality is also something that convinced me after the first time that I was in the right place. Correct and straightforward. I hope we "grow old together" and never have to go anywhere else. 🙂
I was with Csaba for the first time, he works very nicely and precisely. The online appointment booking system is a special plus point. I can only recommend him!
Csaba is an absolute professional, every time I leave the salon with beautifully painted nails that are as beautiful for weeks as they were on the day they were done.
I can only recommend Csabi, a kind and cheerful professional who is demanding on his work, to anyone who wants to have a beautiful, decorative gel polish made!
Csaba is very precise, a true maximalist. She works with high-quality materials and does professional, long-lasting work, every time I leave with wonderful nails??? I can only recommend her to everyone!
I received a very precise, beautiful and durable varnish. I'm very satisfied. Thanks.
The best manicurist I've ever had, I'm now a regular guest. I like it because it is very precise and accurate. He can realize any of my ideas and his works are very durable. I asked for gel artificial nails the first time, then we filled them a couple of times, then gel polish, none of them chipped or were damaged, even though I don't spare them. I go once a month, which is a complete refreshment. In addition to the fact that Csaba works fantastically, it is also nice to talk to him, he is very good company. This 5-star rating is not enough, I would like to give more stars.
My nails are quite a difficult case because they don't have much material, but at Csaba I get durable and very good quality, shaped nails every time! Choosing a color is also easy because there are many beautiful colors to suit every style.
I've been there twice so far, but the first time I knew I was in the best place.? I am satisfied in every way. Csabi absolutely takes my needs and requests into account and works very professionally, precisely and cleanly.? You can see that he enjoys and loves his work, he is only satisfied with the perfect, and that is extremely endearing to me.? In addition, he is kind, polite, respectful and attentive.?
I can only recommend it to everyone! A precise professional who does a very kind and beautiful job every time! I'm very happy that I came across it! 🙂 I hope I can visit it for a very long time! Dear Csabi, thank you very much!
He does a very nice, helpful and professional job, I can recommend him to everyone!
Accurate, beautiful and durable work 🙂
Accurate, precise and maximalist. The varnish definitely lasted for 3 weeks until now and the colors are often praised!
I've been visiting the Salon in the last couple of months, and I m beyond satisfied. I used to be super picky and only go to one specific person, but because of moving I needed to find someone new. That's how I found Csaba. He is experienced, professional, always gentle with my nails and I love the quality. My gel nails last at least for 3-4 weeks without any breaks and his french manicure is so perfectly precise. I can only highly recommend Csaba.
Csaba is a great professional, he always does immaculate nails! I already visited her at her previous workplace and since she always does beautiful work, of course I followed her to EliteNails, so I have been her guest for about 5 years now. If someone wants a really nice manicure, I definitely recommend him, I've never been disappointed in 5 years!
Csabi is the best gel polish specialist, I've been using him for 2 years now, with the greatest satisfaction. I strongly recommend it to everyone who wants precise, beautiful nails that last 3-4 weeks. I consider myself lucky that I discovered Csabi, the gel polish specialist, completely by accident on Facebook. He is also a very good conversational partner ?
I have been going to Csaba regularly for almost a year, and I am very satisfied with his work. He always works precisely and meticulously, and my nails stay flawless for up to 4-6 weeks, despite the fact that I subject them to more than average stress as an athlete.
I have been going to Csaba for more than a year and since then I have received positive feedback on my nails. He always does a perfect job. It is very easy to make an appointment online. I never had to wait, we were always able to start at the agreed time, so it was easy to fit into the agenda. I can only recommend!
Csaba is very kind, precise, and – what's most important to me – quickly creates wonderful nails! My gel nail polish doesn't break, it doesn't chip off, it's durable, and it doesn't run. I can only recommend!
The greatest meeting of the year 2022 was with Csaba. I've been coming to him for gelling since January. Since then, we've tried several styles, and I've always left the salon with wonderful, elegant, manicured nails. I thank him and can only recommend his professional work! Marina
Unfortunately, due to a job change, I can no longer have built-in nails or gel polish, but as long as I had them and Csaba did them for me, I was always satisfied. Great job!
I am very satisfied with Csaba's work!!??? The gel varnish is durable and beautiful! Online booking is practical! I recommend it to everyone!!??
Fantastic! I came to Csaba for the first time to replace a broken nail, because I could never book an appointment here. He did the replacement perfectly, despite the fact that the gel artificial nails were not made with the same materials and colors before. I could already see that I would go to him next time when I needed to charge… I didn't even regret it, because maybe for the first time in half a year, he was the only one who managed to accurately and incredibly regularly hit the shape I always wanted. Even in this way, it does not "deform" during the growth! He does a precise job, he applies the color so that it is as close as possible to the skin of the nail, in other places, after a day, it looks like there is at least a week's worth of growth on my nails. Not to mention that after 3 weeks the light gel is still useless! 😉 I didn't regret coming here!
I've always had a basic resistance to manicures, I didn't have good experiences, I didn't have confidence. I paid attention to Csaba on the recommendation of a district group, in a local "public opinion survey" the people in the neighborhood recommended him quite unanimously, and the opinions were very convincing. This now has approx. two years ago, and there is only one problem: if you go to Csaba, he sets the standard in such a way that you can't go anywhere else, because you will definitely not be satisfied there. He works with balanced reliability, precision, striving for a perfect result, with masculine determination, which is not a disadvantage at all in this field (nor). I'm glad I found it.
Csaba always prepares the nails I request with great care. Satisfied only with quality work, he is a maximalist. He is always punctual and I especially like that I can book an appointment with him online. I can only recommend him!
I have been going to Csaba for a few months now, but you can already see a significant positive change in my age. Very professional hand polo with quality top products. I recommend it to everyone. ?
Previously, I tried a lot of nail polishes, usually the gel polish lasted 10-12 days on my hands. Unfortunately, my nails are very bad, of poor quality, but Csaba takes care of this as well. She creates a beautiful, precise, demanding manicure, followed by a very durable gel polish. The gel polish lasts for 3 or even 4 weeks, only because of the hair loss, I need to go as soon as possible. I didn't even hope that the gel polish would ever last more than 2 weeks on my hands, but Csaba will solve it. The most precise manicurist I've ever met! He always keeps the appointments, there are no slips, he is skilled, one of the most professional nail technicians. I have been using it for more than 2 years and this will not change in the future.
Csabi is very precise and thorough! It works beautifully! I've only been going to it for 2 years now 🙂
Csaba did a precise job, in addition to the beautiful nails, I also got a really meaningful conversation from him. I can only recommend! 🙂
Professional specialist doing demanding work? I wish you more success !!!? keep it up ?
Csaba is my only nail technician who make me unbreakable nails, even during elite sports! Good company, nice and professional work! ?
I am a returning guest, I always left satisfied ?
Very high-quality service, the gel varnish lasts 4 weeks, it does not break, crack or damage the varnish. Csabi also has excellent taste; when I can't make up my mind, I can trust him because the end result is amazing. You can safely ask him for advice on color and decoration. The salon has many more beautiful colors. I always came away satisfied and I don't worry about anything anymore when it comes to my nails 🙂
My sister had her nails done by Csaba. He did a most excellent job at a very reasonable price. She higly recommends him.
I started going to Csaba for gel polish a few months ago, and I am completely satisfied. As it turned out for the first time, unfortunately I have a "nail file phobia" :), but he didn't give up, he was willing to experiment to find an acceptable solution for both of us, which seems to have succeeded. So now I can count not only on beautiful, well-groomed hands and nails, but also on a stress-free treatment. I can only recommend Csabát because of his precision, attentiveness and the beautiful end result, which really lasts for three weeks. Online booking is also very good, you don't have to make phone calls or write emails, you can do it all in 1 minute ?.
Csaba's work can only be praised. He works precisely and precisely, it seems that he has been doing this for years and the end result is always beautiful and long-lasting (there were no problems with my 3.5-week-old gel polish either). As a returning guest, I can only recommend it to everyone, and by the way, the salon where she works is also easily accessible.
Csaba works very thoroughly and precisely. I've been using it for almost 4 years now, and the end result is always very beautiful and long-lasting! Even with martial arts, my nails have never chipped or broken. I wholeheartedly recommend it to everyone! ?
Csaba always makes beautiful soot on my hands. I voted for him months ago because of his professionalism, thoroughness, and attention to detail. It works in a fantastic quality, my skin can withstand three weeks without any problems. I'm glad I found you!
I have been going to Csabi for gelling for 4 months, and he does an excellent job every time. The 1 hour I spend with him flies by super fast, and not only because he works quickly, but also because you can chat with him during the time 🙂 There is online appointment booking and instant bank transfer payment.
I am extremely satisfied with Csabi's work. It always creates beautiful nails for me, which easily withstand creasing for 3-4 weeks. Booking an appointment online is very convenient and fast.
I am very satisfied both professionally and personally! Csaba produces very precise and long-lasting work every time. I sincerely recommend it to everyone!
I always get really long-lasting nails here, a great selection of colors and a good atmosphere! I can only recommend!
I have been going to Csaba for 2 years. Since then, my nails have always been beautiful. The varnish has never been damaged or come off. Csaba is punctual, polite and extremely precise. He asks what nail shape, color and care I want and at the end, whether I am satisfied. Yes! Very! I can only recommend!
I can highly recommend Csabi, who always does great nails for me 🙂 He is flexible and reliable in all areas.
I always leave satisfied, he works very well, he is thorough, precise and always pays attention to the smallest details and he is a very good company ?
Csabi works with super OPI products, which are not only of high quality, but also of exceptionally beautiful colors.
Even with 6-7 workouts a week, my nails always last 4-5 weeks. I wholeheartedly recommend it!!?
Csaba is very professional, my gel polished nails do not break, they do not bounce off, they can be worn on the 5th week, the surface is even, there is no flow on it. You sit down and feel like you know what you're doing. I'm always happy with what I ask I get.
I am very satisfied and can only recommend Csaba; the first specialist from whom I got really long-lasting gel polish, while also working beautifully, a professional specialist.
Csaba's work has never been disappointing. I am maximally satisfied with the end result every time. He does his work with great thoroughness and precision, paying close attention to detail. The nails she makes give it a good look and confidence. I can only recommend it to anyone who cares about the demanding exterior.
Csaba works very nicely, precisely and not least quickly 🙂
I am very grateful that after the bad experiences so far I finally got to Csabi. It performs very precise, thorough, professional, hygienic work. He seems to love his job very much, he is happy to do it. The atmosphere in the salon is always very good. I can only recommend it to everyone!
Csaba works very thoroughly and precisely. The end result is always very beautiful and durable! I wholeheartedly recommend it to everyone!
very clever, very nice, my nails are always beautiful ?
I was completely satisfied with the service. Durable and beautiful work.
I recommend it to everyone, he does a fast and nice job.
She is very clever. Precise.
Demanding work, nice personality.
I am coming back for the third time, I can only say positive things 🙂 The filing does not hurt, the end result is beautiful and super durable nails!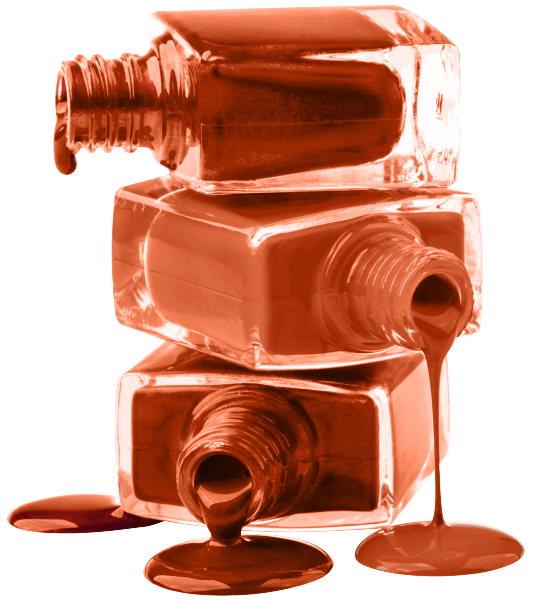 Welcome to my nail salon,
book an appointment!
Salon policy
We can only serve private individuals!
Parking
Our guests can park on the street. Pálya street is a paying zone according to district rules. Dear Guests, please note upon arrival that parking may take some time. Parking code on the street: 3012.
Payment option
Services can be settled by cash, we cannot accept bank cards.
Appointment modification, cancellation by phone, e-mail or online
We can only accept appointment modifications or cancellations by calling +36 70 268 1001, on working days between 10:00 a.m. and 6:00 p.m., or by sending an e-mail to elitenails@elitenails.hu or online.
Appointment modification, cancellation after 2 working days
We can accept appointment modifications or cancellations more than 2 working days before the date.
Appointment modification, cancellation within 2 working days
If an appointment is changed or canceled within two working days, the full amount of the service must be paid.
Delay
Our salon can accept a delay of up to 15 minutes, in such a way that the service is reduced by the time of the delay. In the event of a delay of more than 15 minutes, the service is deemed completed, but the full amount of the service must be paid.
Your reservation is only valid if it has been confirmed by e-mail.