The best gel polish brands?
In view of the popularity of gel polish, nowadays we can choose from a wide range of brands. You do not have experience with what brand's polishes are the best? You don't know which ones are easy to work with, and which gel polish is worth buying? I'll answer all of  your questions in this post. And it will turn out which is the best gel polish brand.
What makes a gel polish good?



Intensive, porper colour, does not smear. There won't be streaks, covers perfectly.

Its setting time is short

Do not burn, be flexible enough.
What to look for when buying gel polish?
It's different what is the best gel polish brand for you. To choose, you should consider the following factors:
How well the brand can be informed.
If you choose from a brand and you can't find any opinion about the brand or the polishes are suspiciously cheap, it may not be worth the risk. 
There are no opinions about the brand, or there are only bad opinions. 
Fortunately, we can now find user reviews of almost every brand on various online platforms. These are worth checking out before committing.
What ingredients do their products contain.
Most product/brand comparison pages use colors to indicate the health level of product composition. If you see too much red in one product, you should avoid it.
How much do professionals like it.For almost every service, it can be said that professionals put their vote down for a brand. This is no different among nail professionals. While not everyone uses the same – and that's not a problem – a brand that many trusted nail professionals use, you probably won't be disappointed with it.
Which is the best gel polish brand?
There are basically a lot of good, reliable brands on the market. Of course there are huge differences here both in terms of quality and reliability. If you've been following my work for a while, maybe I won't reveal anything new that I voted for OPI and BRILLBIRD products. They have absolute quality, durable products with a wide range of colors and continuous improvement.
Lots of very good artificial nail professionals work with Crystal Nails, Diamond Nails, Perfect Nails.
Proven gel polish brands for me – why OPI and BRILLBIRD?
OPI gel polishes are richly pigmented one by one, long-lasting and reliable. In addition, the brand offers everything you need for hand and foot care, gel polishing and artificial nail construction and removal.
One of the most important goals of the BRILLBIRD brand is to create truly durable polishes that adapt well to everyday challenges. In addition to durability, they do their best to satisfy the widest possible needs. You can find colors, tools and decorative elements for almost any technique or idea.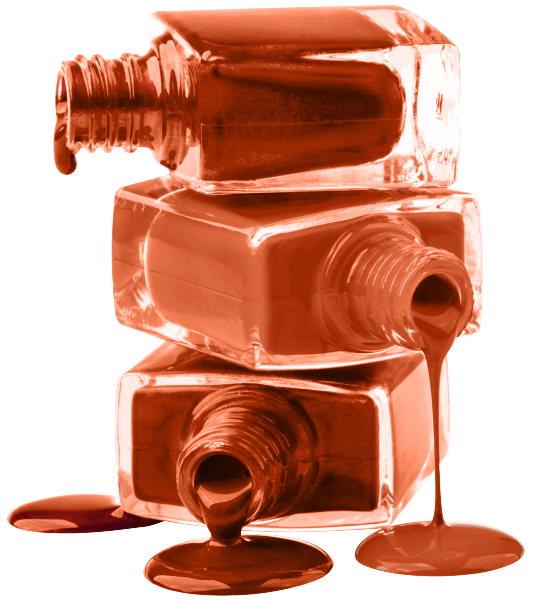 We can't say this or that is the best gel polish brand. If you are interested in how these products look during their use, check out my previous works or book an appointment at my salon in Budapest!