WELCOME TO
MY SITE!
My name is Csaba Tarjányi,
since 2015 I am passionate about hand and nail care.
My first and foremost goal is for my guests to leave satisfied, so I always represent the highest quality in my work.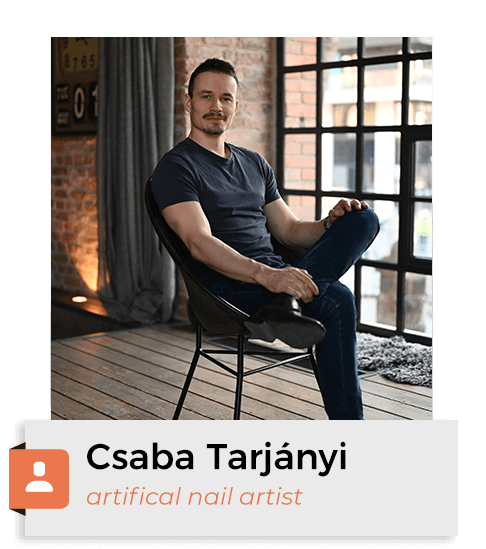 MANICURE
The need for a healthy, aesthetic hand is naturally linked to self-confident and well-groomed appearance. The manicure I make is an ideal choice for those who like a natural, well-groomed effect, and who like to spend time on hands and nails combined with relaxation.
GEL POLISH
The perfect solution if you do not want longer nails than yours, but you are looking for a well-groomed, beautiful, fast and durable solution. I work only with the highest quality products to provide the highest possible level of service in line with current trends.


ARTIFICIAL NAILS
The essence of nail building is to extend the lenghts of the natural nails and ehance its beauty. The artificial nail made by me represents the highest quality, so it ensures self-confidence, high-quality appearance.
VIEW MY NAIL SALON PRICE LIST!
I've been twice, but for the first time I knew I was in the best place.?
I am satisfied in every way. Csabi absolutely takes into account my needs and requests and works very professionally, precisely and cleanly.?
He seems to enjoy and love his work, he is only satisfied with the perfect ending and it is infinitely sympathetic to me.?
In addition, he is kind, polite, respectful and attentive.?
I can only recommend it to everyone! A precise professional specialist does a very kind and beautiful job every time! I am very happy to have joined you! 🙂 I hope I can go with it for a very long time! Dear Csabi, thank you very much!
Csaba is the only one nail specialist who always make me unbreakable nails even during elite sports.
Good company, nice and professional work!
I've been getting my nails done by Csabi for several years now. His work is always flawless; he works quickly and precisely. He is the only person who is able to do gel nails in a way that easily lasts for 3 weeks without any breaks/chip-offs. I highly recommend him:)
My nails are quite a difficult case because they don't have much material, but at Csaba I get durable and very good quality, shaped nails every time! Choosing a color is also easy because there are many beautiful colors to suit every style.
Csaba did a precise job, in addition to the beautiful nails, I also got a really meaningful conversation from him. I can only recommend! 🙂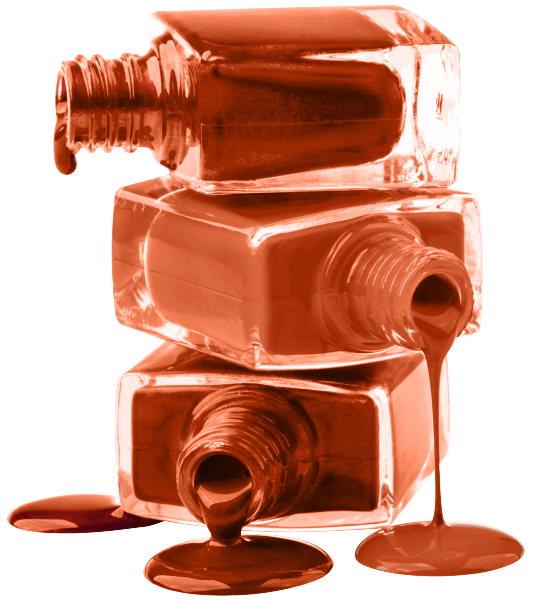 BOOK AN APPOINTMENT,
OR CONTACT ME!
Salon policy
We can only serve private individuals!
Parking
Our guests can park on the street. Pálya street is a paying zone according to district rules. Dear Guests, please note upon arrival that parking may take some time. Parking code on the street: 3012.
Payment option
Services can be settled by cash, we cannot accept bank cards.
Appointment modification, cancellation by phone, e-mail or online
We can only accept appointment modifications or cancellations by calling +36 70 268 1001, on working days between 10:00 a.m. and 6:00 p.m., or by sending an e-mail to elitenails@elitenails.hu or online.
Appointment modification, cancellation after 2 working days
We can accept appointment modifications or cancellations more than 2 working days before the date.
Appointment modification, cancellation within 2 working days
If an appointment is changed or canceled within two working days, the full amount of the service must be paid.
Delay
Our salon can accept a delay of up to 15 minutes, in such a way that the service is reduced by the time of the delay. In the event of a delay of more than 15 minutes, the service is deemed completed, but the full amount of the service must be paid.
Your reservation is only valid if it has been confirmed by e-mail.