Artificial nail decoration techniques
The decoration of artificial nail and gel polish is now one of the most popular services. Guests are more and more willing to choose different decoration techniques, thus boosting their appearance and style.
In the article below, I have collected the most popular artificial nail decoration techniques and inspirations for you. So you only have to choose the one that I will make for You next time. 🙂
Different decorative and rhinestone stones can be the perfect accessory for any artificial nails or for nails made with gel polish technique. They come in plenty of colors and shapes, they can have a shiny or matte finish depending on what the Guest just wants.
It can be applied to any nail, but nowadays we can mostly find these ornaments in the middle and ring nails. By arranging the stones, we can further enhance the overall effect, so our possibilities are almost endless. It can be placed in a V-shape or close to the nail bed, but it can also be made into different patterns. At Elite Nails Salon in Budapest, I realize all your ideas, be it any shape, pattern or even decoration. Choose the artifical nail decoration what you want!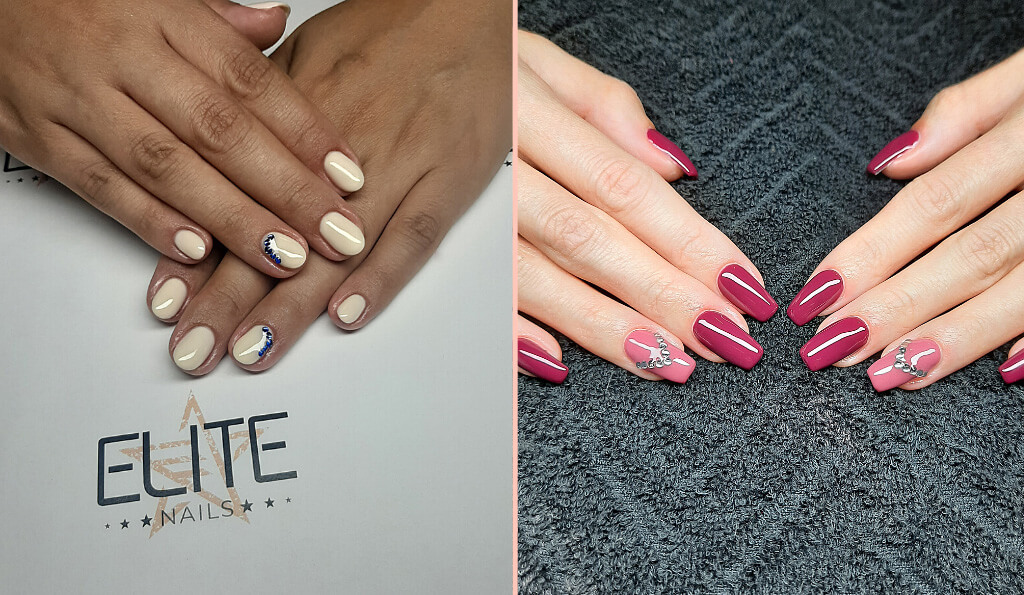 Needle-Drawing Technique
A simple yet spectacular effect can be achieved with this technique. Before fixing, we place dots of the selected color on the artificial nail or gel polish base. Then line them with a decorative needle from different directions, according to the given pattern.
With this technique, flowers, snowflakes, stars and lots of different patterns can be made for either artificial nails or gel polish. If you would like to try out how the needle-drawing technique shows on your nails. I look forward to seeing you at my Elite Nails salon in Budapest, 1st district. Book an appointment online in only 1 minute!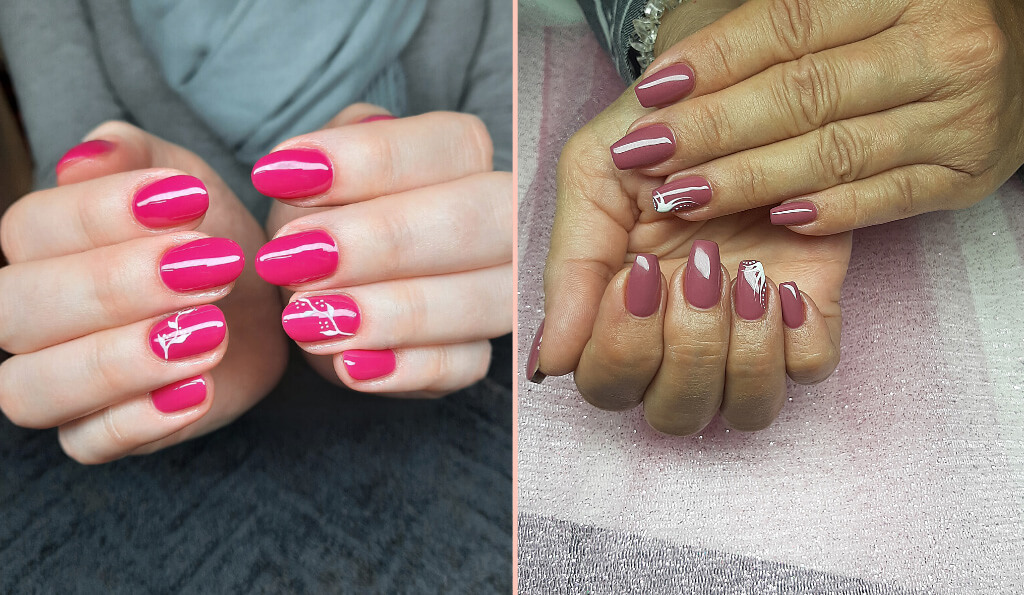 Mermaid powder technique
This technique is gaining ground in the world of artificial nails. It points perfectly next to any color of nail polish, making it a real jolly joker choice for Guests.
It can be used with any color, so a very stylish, unique and glitter overall effect can be achieved on the finished artificial nail or gel polish. If you got the urge for mermaid powder technique, get inspired by my work and book an appointment online with me, at the Elite Nails Salon, in Budapest in the 1st district.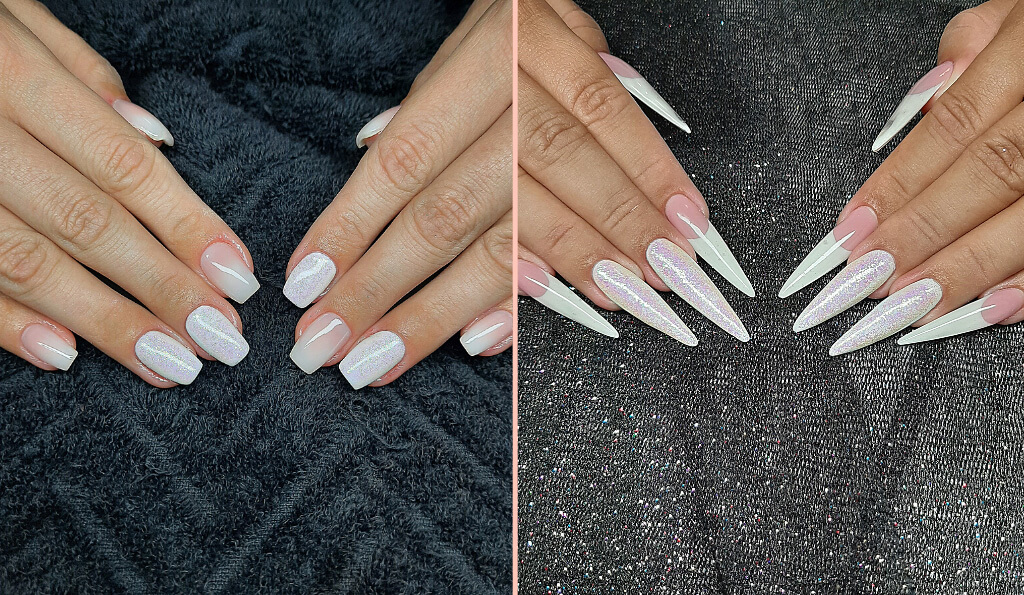 Painted patterns
On a tiny surface like a nail, it's a real challenge to make hand-painted patterns. My guests turn to me with a lot of unique requests, and I fulfill all their ideas to the best of my ability. The most common requests include initials, symbols, Roman numerals, but I've also made flowers, branding, or other non-figurative patterns. I make a lot of painted patterns, especially on holidays, requests can really only be limited by imagination. This is a universal technique that looks good on both gel polish and artificial nails.
If you want to see your unique idea on your own nails, choose the Elite Nails Salon in Budapest, in the 1st district!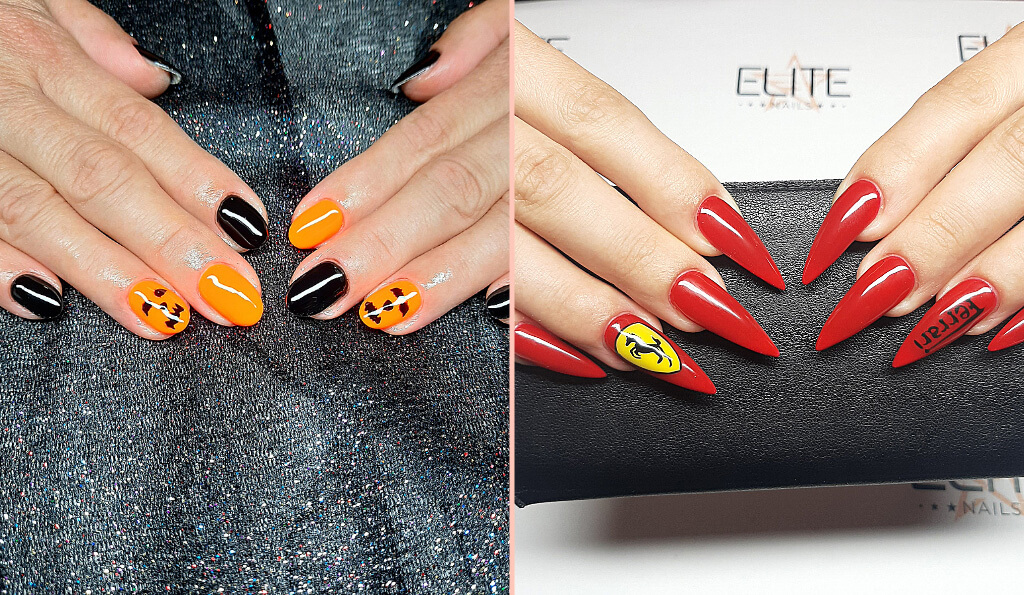 Matte-effect technique
Nowadays, matte artificial nails or gel polish are gaining more and more space. At first glance, it may seem simple as the matte finish is clean, but it still has a unique effect. I make the matte-effect nails with the help of a special matte polish, which I apply to the painted nail as the last layer. With this technique the matte-effect can be achieved in 30 seconds.
Want special but simple artificial nails? Book an appointment at Elite Nails salon online today, in only 1 minute!
Ombre technique
We use the Ombre technique to paint a gradient on the artificial nail. There's no sharp line between the two colors, it's a bit like "blurring" the two levels. This technique is mostly requested by my Guests in white and is usually worn for unique occasions. It looks beautiful at weddings or prom, giving an elegant and unique look to its wearer.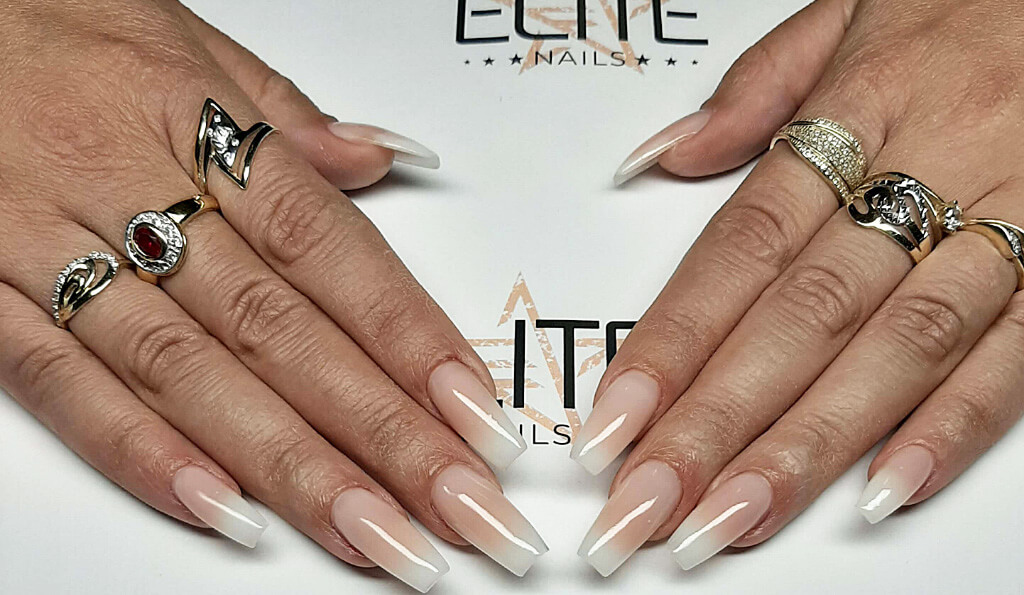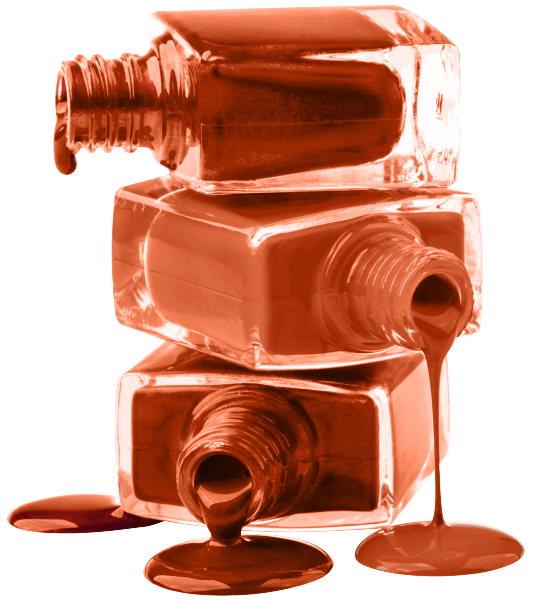 If you want nails made with unique professionalism then choose the Elite Nails Salon in Budapest, in the 1st district!
Have you already selected your artificial nail decoration? Book an appointment at my salon online!